Hello all,
Today I'm sharing a layout featuring my foster cat, Mr. Binx. He lived with us for 2 weeks and he was just a little cuddle bear. He also was my first cat that I'd ever lived with. As a frequent allergy sufferer I was a bit concerned about his fur but it wasn't a problem at all. We snuggled and played and he was just a joy to have around.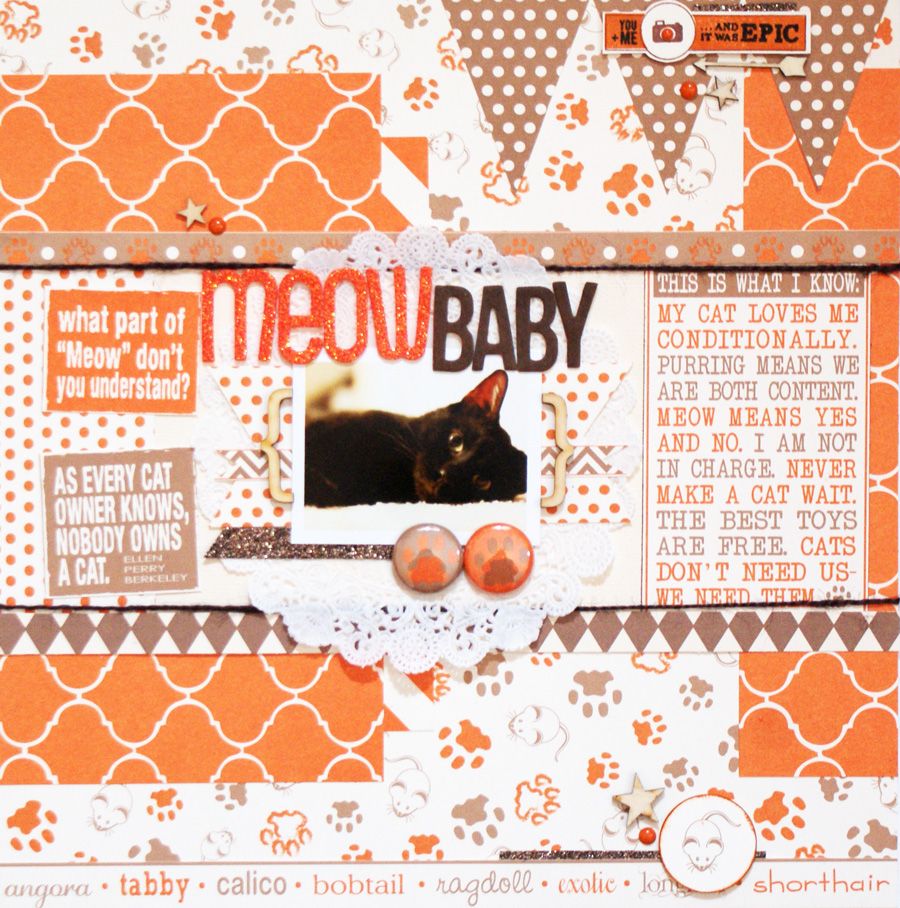 For this layout I used Canvas Corp's About A Cat sampler papers. Perfect to document my time with Mr. Binx.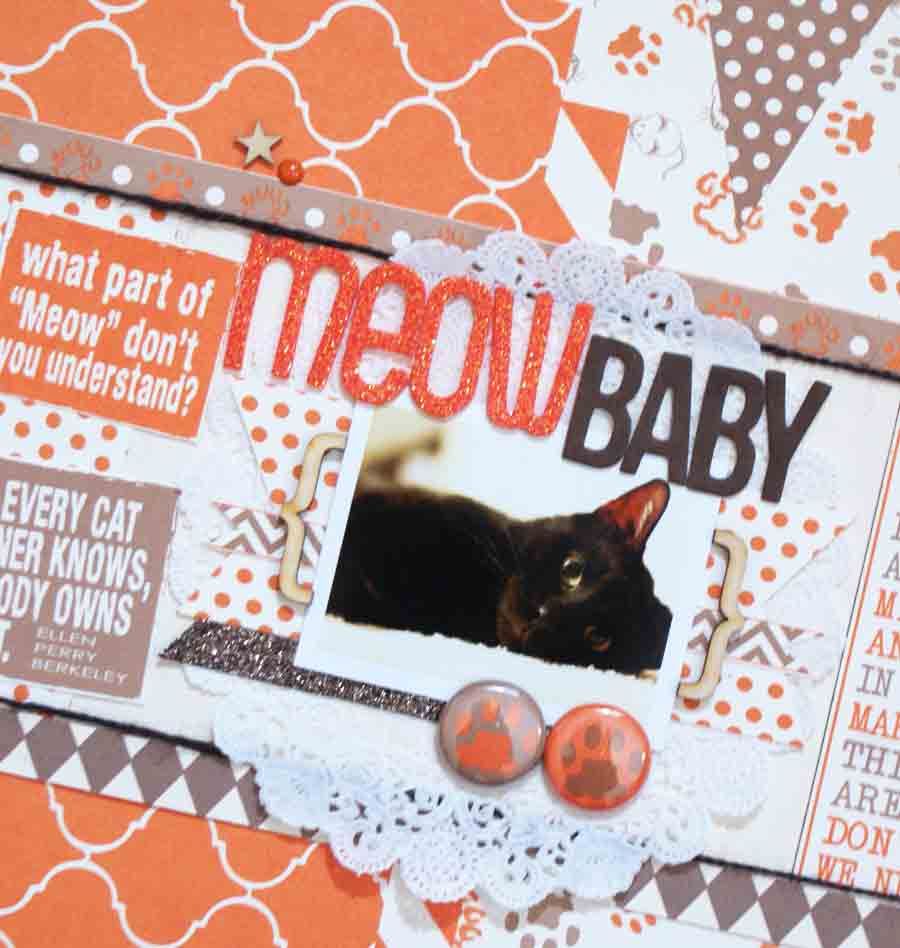 Our local Petco has adoptions every Saturday. One saturday I happened into Petco....which is odd because I don't have any pets right now....and my husband and I ended up by the cats. I was playing with them and just getting over my fear of temperamental cats that I've seen online and television. A few hours later we were fostering Mr. Binx. He stayed with us for just a few weeks but he definitely made an impression. Cats are so much easier than dogs. How is it that I didn't know this??
Binx reminded me of my dear friend Jessica's cat Moose. He's a maine coon and he's the biggest cat I'd ever seen. I mean big. My husband calls him a panther, because he's really big. Ha!! Moose is also the calmest, nicest, most cuddly cat I'd ever met before Binx. These two totally made a cat lover out of me.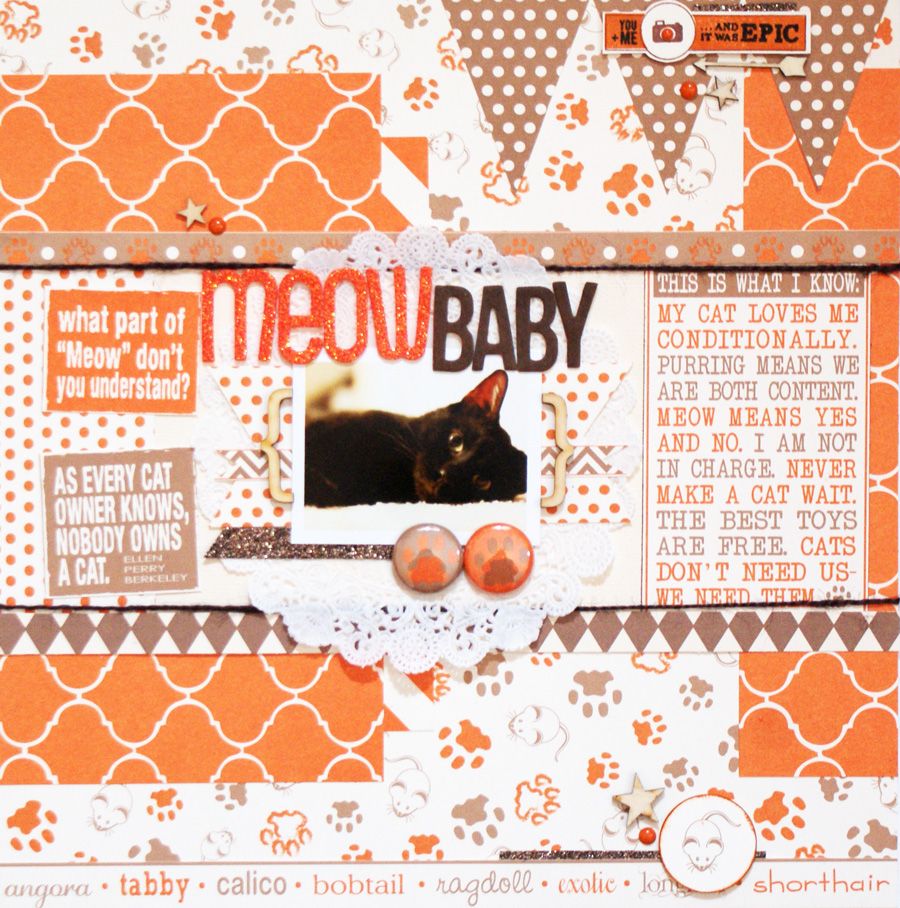 The Deets:

All pattern papers are from Canvas Corp. Wood veneer from Studio Calico. Enamel dots from My Mind's Eye. Thickers from American Crafts. Glitter ribbon from Studio Calico. Flair buttons were made by me using the Canvas Corp patterned papers.
Thank you so much for stopping by.
Always,
Angela